《Object》
This project is based on the themes " What legacy can we leave to our children?" and "how can we wish for world peace and make it happen".
As part of this project, we encourage people to write world peace messages in postcards and deliver them to Chuson-ji, which is listed as a UNESCO World Heritage Site in Japan.
Through writing postcards, we can verbalise our own " wish for world peace" and "prayer for world peace" and then bring them up to our consciousness. This will focus world peace at the centre of our consciousness. And then, we will be able to create our lives starting from world peace instead of aiming at world peace as a goal.
We already have world peace within ourselves and we already know what world peace is. Writing postcards is simply a process to help us remember this.
ndividually, we are all leading characters and embodiments of world peace. When our individual consciousness of the "embodiment of world peace" comes together, it will form a mass consciousness that will unite the world and create a reality of world peace.
Each one of us is a precious piece of an enormous puzzle of world peace.
The high expectation for peace, came from the recent situation of frequent terrorism, Tohoku and Kumamoto earthquake crisis in Japan, your message "pray for peace" will be a great help.
Postcard destination address
Write a message in "Peace Dove" postcard in English and send it to "Peace Dove Project", a new not-for-profit organization!

Peace Dove Project
1770 Post Street # 197
San Francisco
CA 94115
USA
We've set up PO Box for 'Peace Dove' at World Heritage Chusonji.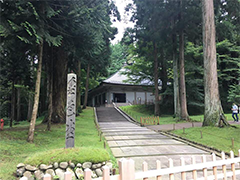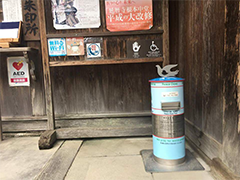 Please send postcatds to the following PO box with a message of passion for peace.We pray for your thoughts at Chusonji.
Chusonji【Chusonji HP】
〒029-4195
202 Koromonoseki, Hiraizumi, Iwate
PO Box "Children of the Future"
Support